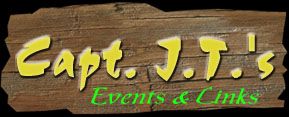 Web Links
Diver Down
- Information on dive charters in Morehead City, NC. Graveyard of the Atlantic

Charters

Weather
Atlantis IV
- Information on dive charters in Morehead City, NC. Graveyard of the Atlantic.
NC Divers Forum - great place to read about dive trips and post questions
Reef Scuba Accessories - Manufacturers of scuba diving equipment. We have specialized in technical diving for over 10 years. We have now included many "new" products for the novice to the technical diver and we are constantly manufacturing products to add to our site.
Shermans Lagoon Cartoon - Underwater Humor


Other SCUBA Sites